Why You Should Consider TSB Bank For Low Deposit Lending

For anyone either buying an existing property or building a new home with less than 20% deposit then deciding on which will be the best bank is not always an easy task.
In most cases people are happy just to get an approval, so do not really compare what the other banks may be able to offer.
The chosen bank is often the bank that you have your everyday banking with.
But is that a good choice?
Getting Your First Home Loan
For many first home buyers the largest problem is the deposit – you just don't have the 20% deposit that the banks are asking for.
But the banks can do low deposit lending and it's quite common for people to get their first home loan with just 10% deposit.
Yes, a larger deposit of 20% (or more) is preferable as having under 20% means that you will pay more.
The banks will typically have both standard and special lower home loan interest rates advertised, but with less than 20% deposit it is the standard rates that apply to you. But in addition to the higher standard home loan rates the banks will add a low equity margin meaning you will pay more.
The banks low equity margins can add anywhere from 0.25% to 2.00% to the interest rate that you are charged.
But not all banks are the same.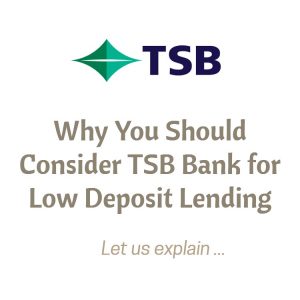 Consider TSB Bank For Low Deposit Lending
As mortgage brokers we research the different banks and look at what they are offering compared to the other banks.
While many people think all home loans are the same, they can in fact be quite different and the impact of those differences can either save you or cost you as a borrower a lot of money.
Consider TSB Bank when you want a low deposit home loan. Yes, like other banks they have a low equity margin (rate margin) and it is a flat margin of 0.50% regardless if you have 19% deposit or 10%. Most banks scale the low equity margin depending on your deposit and may start at 0.25% for deposits between 15% to 20% but increase as the deposit reduces.
But TSB Bank has three advantages over most of the other banks;
The low equity margin is added to the special advertised rates, not the standard rates. The difference could be as much as 0.50% so effectively the home loan interest rate offered by TSB Bank including the low equity margin may be the same as the standard home loan rates before the low equity margin offered by the other banks. Check the home loan interest rates here and read about low equity margins and compare low equity margins here.
When you get a home loan with TSB Bank you will typically get a cash incentive regardless of the deposit. Many other banks will only offer cash incentives when you have a 20% or more; however TSB Bank treat all borrowers the same and offer cash incentives regardless of the deposit that you may have available.
You can have the low equity margin removed from a loan once you can show there is 20% equity even while the loan may be on a fixed term. With most banks you need to wait until the loan comes off the fixed term before you can get the low equity margin removed.
These are three valuable advantages that TSB Bank can offer.
Speak To Your Mortgage Broker About Low Deposit Home Loans
Good mortgage brokers should take the time to research the various loans offered by the banks, and this is a key reason that people are now using brokers rather than going directly to the banks for a home loan – you get better advice and choice.
Of course there may be a good reason to use a specific bank; however your mortgage broker should at least be considering TSB Bank especially when the deposit is less than 20%.
The post Why You Should Consider TSB Bank For Low Deposit Lending appeared first on The Mortgage Supply Company.
Source: North West Mortgages