Updates On Mortgage Holidays
Updates On Mortgage Holidays

We have created this post to provide you the latest information and updates on mortgage holidays announced by the Government.

They have said "the package will include a six month principal and interest payment holiday for mortgage holders" but people are asking for detail on how this will look, what this will cost them and when they will be able to get this information so they can decide if it is something that they should do.
As mortgage advisers we are waiting for detail too as we need this so we can answer questions and ensure that we provide the correct advice.
We have already posted a couple of blogs that provide some extra information;
Latest Updates From Banks
We will be updating this information as it is provided to us from the banks.
ANZ
25/03/2020
We will be releasing a temporary change to our policy around the following:
• Moving to Interest Only
• Extending loan term
• Mortgage Repayment Holiday
Please be assured that we will be sending out our communication soon and it will have detailed information on how to complete these requests without too much fuss. There are so many moving parts things keep changing hence the delay.
ASB (including Sovereign Home Loans)
25/03/2020
I believe our requirements will be confirmed in the next day or two.
Bank of China
"waiting on response"
BNZ
25/03/2020
As per the ministers announcement yesterday, the details are currently being worked & not yet available.  However he wanted to give the announcement early to ensure people were aware this was a package that was being considered & worked on.  He also requested the banks are given time to put these together & expected details to be available within a couple of days.
Hang tight, we are working on this as a top priority & will have details to you as soon as they are available, I would expect this to be in the next 1-2 days.
Co-Operative Bank
25/03/2020
The Co-operative Bank is part of the bank group involved in the Government package so we will be doing everything we can.
As this is a rapidly and continuously developing situation we are working as quickly as we can to deploy a policy and supporting processes to support customers and advisers.
Once this is done we will communicate, and updates will also be on our website as detail becomes available.
SBS Bank
25/03/2020
We are expecting an announcement today.
TSB Bank
25/03/2020
We are still waiting for the bank to finalise the criteria/process and I am hoping to hear from them by the end of tomorrow or Friday.
We will give you a update as soon as the bank finalises the process.
Westpac
25/03/2020
With the Government announcement yesterday we are drafting up a communication to be sent out later this afternoon to cover this off.
Latest Updates From The Non-Bank Lenders
We will update this once we hear more from the non-bank lenders.
At this stage we are not sure how they will be handling things, but will post here once we know.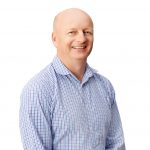 "more to follow"
You Can Contact Us With Any Questions Or Comments
Please feel free to contact myself with any questions or comments.
You can get all my contact details here: CLICK HERE
Our aim is to provide as much information as possible at this time.
We know it is stressful when so much is still uncertain, so please do make contact even if you just need some reassurance.
Disclaimer: We are proving information here that has been supplied to us.
We know that the situation is changing rapidly and will try and ensure that we have the latest information; however we cannot guarantee that.
The post Updates On Mortgage Holidays appeared first on Mortgage Managers.
Source: North West Mortgages