13 Nov, 2017
It May Be Hard But Don't Give Up On Owning Your First Home
It May Be Hard But Don't Give Up On Owning Your First Home

We all know that owning your first home is a big step and not easy.
If we want to use a Welcome Home Loan with just a 10% deposit then we are limited to the price caps;
In Auckland the price cap is $600,000 or up to $650,000 for a new build
In Hamilton City, Tauranga City, Western Bay of Plenty District, Kapiti Coast District, Porirua City, Upper Hutt City, Hutt City, Wellington City, Tasman District, Nelson City, Waimakariri District, Christchurch City, Selwyn District, Queenstown Lakes District the price cap is $500,000 and up to $550,000 for new builds.
For the rest of New Zealand the price cap is $400,000 and up to $450,000 for new builds.
Sometimes, and especially in Auckland it is very hard to find a home that is selling for less than $600,000 and this makes owning your first home that much more difficult.
We have other options apart from the Welcome Home Loans too.
Banks are still able to do some first home buyers mortgages with less than a 20% deposit but are more fussy these days, then there are non-bank lenders that allow second mortgages so people can buy houses with less than a 20% deposit too.
This Week's First Home Buyer
Just over a year ago I had a couple come and see me about getting a first home loan.
They had been looking around at various properties and had decided that they needed to spend $750,000 to get something that would suit them – a home in the area they wanted, large enough for them and in good condition as they are not the 'handyman type' people.
He was working and has a salary of $65,000 while she had recently gone back to work after having their first child and is earning $36,000 so together they were earning just over $100,000pa.
With their KiwiSaver and other savings they had access to a deposit of $72,000 so they looked to be in quite a good position.
However, when we assessed their maximum lending capacity it was about $580,000 which meant they were only going to be able to buy a home for up to about $650,000 which was short of what they needed to get into the first home they wanted.
But They Didn't Give Up…
Often people give up on their dream of owning their own home and resign themselves to the fact that they will be renting for years to come; however this couple were determined to get into their own home and put in the extra effort to get there.
When we spoke to this couple and determined that they were not in a position to buy their first home we did the calculations to see how much extra income they needed. We calculated that an extra $10,000 of income would allow them to borrow an extra $100,000 plus the extra income would make things easier for them too.
So they went away with a goal of making the extra income, and came back to see me this week with the extra income needed.
How They Created Extra Income
Our clients worked out that they had a few hours available in the evenings and weekends.
They are both quite musical so they initially decided that they could provide private guitar tuition, but they needed to earn an extra $200 per week and charging $30 per hour for lessons meant at least 7-hours extra work per week was needed. It was going to be hard work both getting enough people at times that suited.
They were also good with computers and they had created a website for the guitar tuition, and then a friend had asked them to create a website for his small plumbing business. They created the friends website and saw this as an opportunity to make money, so moved away from music tuition to build websites for tradespeople. Like their friend, most plumbers are great at what they do but not so great at building websites!
Our clients now have a small business building websites for tradespeople.
There were two immediate benefits in having extra income – firstly the extra money helped save a bigger deposit, but more importantly the extra income meant they could afford the larger mortgage repayments so they could get the house that they really wanted. Of course it will also help them pay off their mortgage faster and there can be some tax benefits from having a business at home too.
An Easy Way To Create Extra Income
Of course, not everyone has the skills to build websites.
One thing that most Kiwis have done is purchased and sold items online on sites like Trade Me.
The online world has made it easier to buy products and there are now plenty of people that are making extra income, and even a full-time income selling online. A method that quite a few people are using is simply finding products online at wholesale prices and then listing the same products on websites like Trade Me or e-Bay at a retail price.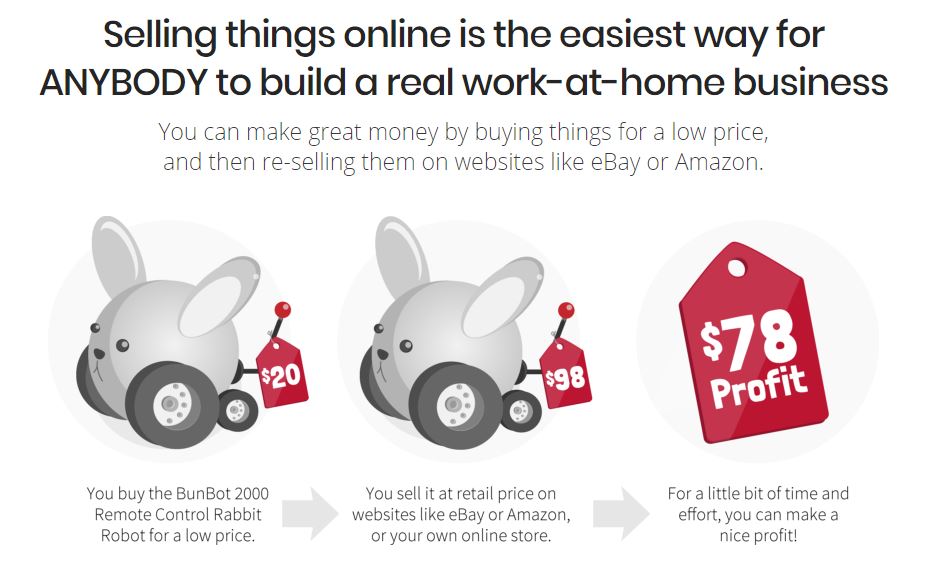 The difference in the prices is the profit after the selling expenses, but the beauty is you only buy the products after you have sold and been paid for the products. It really is a clever and low risk way to generate an online income. The secret is to get access to wholesale prices and this is where SALEHOO has helped.
The post It May Be Hard But Don't Give Up On Owning Your First Home appeared first on The Mortgage Supply Company.
Source: North West Mortgages